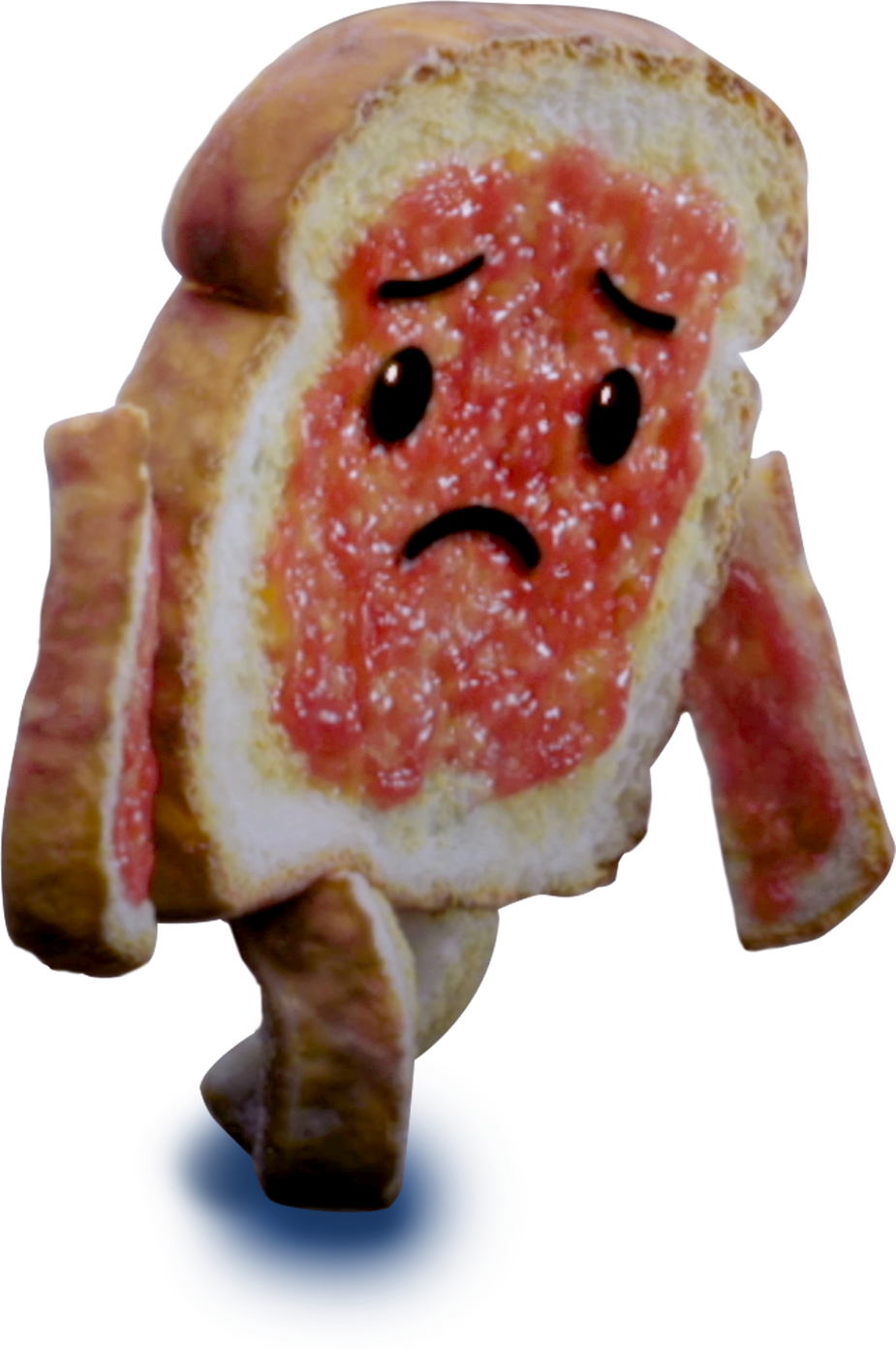 Well, we had a good thing. But the truth is, our relationship was never all that healthy. I'm wholesome and roasted in small batches. But you Jelly — you're artificially flavored. And your high-fructose corn syrup runs a bit too fast for a slow-roasted nut butter like me. It's best if we both just move on. It's not me. It's you. Sincerely, MaraNatha®
Scroll to see more…
Watch the Whole Sticky Breakup
Their unhealthy relationship lasted a bazillion lunch dates. But now it's time to move on. The taste of MaraNatha® is just Too Good for Jelly.

Jelly can't get over the velvety, rich taste of MaraNatha®.

Jelly gets soggy over his slow-roasted ex.

Without his better half, Jelly will never be whole(some).

Jelly's voicemail to MaraNatha® is a new low, even for high-fructose corn syrup.

Unlike our small-batch roasted nut butters, no one ever said Jelly was smooth.
Jelly's Breakup Tips

Tips & tricks for moving on after heartbreak