Happy Father's Day Dads!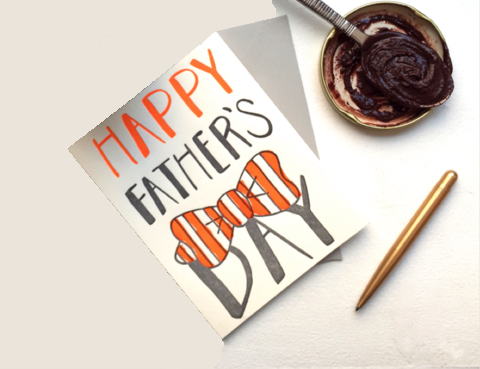 Surrounded by his family, a blindfolded dad receives a surprise gift on Father's Day. Uncapping a mysterious jar to guess at the contents inside, he inhales the pleasing scent of the Nut Butter contained within. He says with a smirk, "whaddaya, nuts?"
…
(sigh) Besides smiling politely at Dad jokes, Father's Day means you're also going to be tagging along on a day full of papa's favorite activities. Better pack a snack that can keep up: our Peanut Butter!
Pitch Perfect Snacking:
Whether you call it "playing catch" or "having a catch," snacking up for a session of tossing the ball and fun philosophical exchanges with Dad is essential. Make it easy with 7g of protein per 2 Tbsp. serving in our Organic No Stir Peanut Butter.
The Old Man & the PB
Going fishing with pops isn't about whether you catch anything. It's about forgetting the rest of life's obligations while watching the lines bob in tandem with the tides. You know what's perfect for moments like that? A spoonful of Peanut Butter.
No matter what the day's itinerary calls for (or if there is none), time together with Dad is even better with a few scoops of our Peanut Butter. Happy Father's Day!