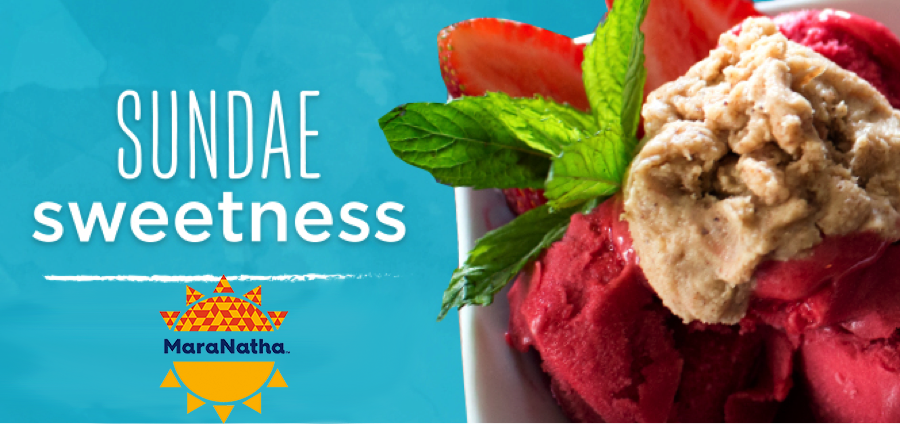 Nothing beats frozen treats on a hot summer day, unless it's a frozen treat paired with our rich, velvety Nut Butters! Cool off with some of our favorite combos below!
We love a kiss of maple syrup on pecan pancakes, but hot breakfasts in the sweltering heat aren't the move. Instead, try pairing our subtly sweet Maple Almond Butter with pecan ice cream!
Chocolate and caramel have long been adored as one of the most divine sweetness combinations. Not for the timid, but if you can handle the richness, there's no greater reward than Almond Dream Chocolate Non-Dairy Dessert with ribbons of our Caramel Almond Spread twirled in.