Spoon with MaraNatha® for the 4th
Ah, Independence Day, a day to exercise your cultural liberties, and you better believe that includes creating a menu worthy of the day's celebration. Sure, hot dogs and burgers may be a little more traditional, but for us, there's nothing more American than cuddling up with a jar of our Nut Butters atop a big blanket.
In fact, why not stake your claim early for the best fireworks spectator spot? We made an all day picnic menu centered around the patriotic trio of MaraNatha® Nut Butter, strawberries and blueberries. Oohs and aahs should be expected.
Spangled Breakfast Parfait:
In an insulated travel mug, layer The Greek Gods® Greek Style Yogurt, 2 Tbsp. MaraNatha® Almond Butter, Organic Granola and frozen SunSpire® Chocolate Chips, strawberries and blueberries. Drizzle honey to taste over top.
Once you and your trusted spoon dig in, you'll know your tastebuds are in for a show.
Bursting Berry Peanut Butter & Jelly: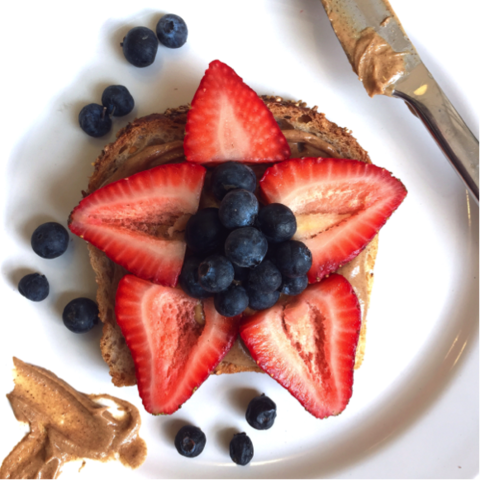 Spread a 2 Tbsp. scoop of MaraNatha® Peanut Butter face up on your favorite kind of bread. Slather up another slice with strawberry jelly (or another fruit if that's more your jam), and then decorate the peanut butter side with sliced strawberries and blueberries. Smush both sides together and prepare for a burst of classic flavors.
Almond Sesame Summer Salad:
In a large bowl, combine fresh spinach, sliced strawberries, blueberries, whole almonds, Arrowhead Mills® chickpeas and grilled chicken strips (if desired). Unite the flavors with our Almond Sesame Salad Dressing.
It wouldn't be American if we didn't include dessert. No worries, we've got you.
Dark Chocolate Almond Cone:
Scoop a spoonful of our Dark Chocolate Almond Spread into the bottom of a waffle cone. Use a thin spreader to coat the inside edges of the cone. Fill with vanilla ice cream and garnish with strawberries and blueberries.
Alternatively, if you'd rather keep it simple after a splendid day in the sun: a few leftover strawberries and our Almond Butter is all you need.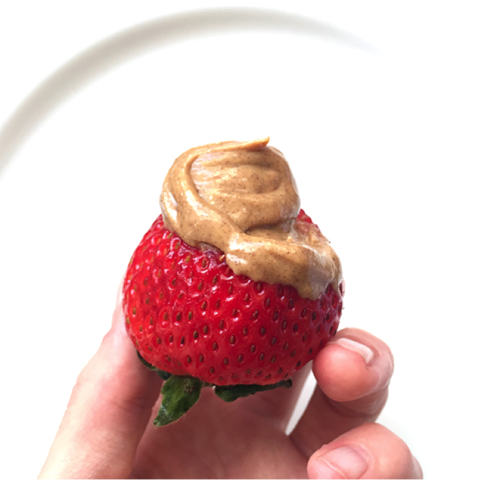 Happy 4th Star Spangled Spooners!