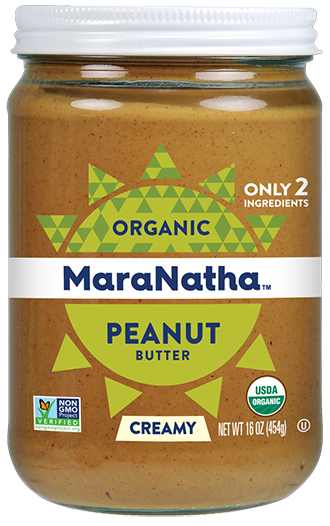 You already know of our poetic fondness for almonds. But for a few months, we've had a jar-sized hole in our hearts, awaiting the full return of our beloved Peanut Butter. We found ways to cope over the holidays. We made it through each cold January morning working hard and waiting on the news.
Today, we wait no longer. Our classic Peanut Butter is back and if it isn't there already, you'll find a jar on a shelf near you within the next few weeks as the shipments are underway! Yay!!!
We're celebrating with some simple sandwich recipes below. Leave us a comment on Facebook with your favorite Peanut Butter sandwich!
Peanut Butter & Jelly Medley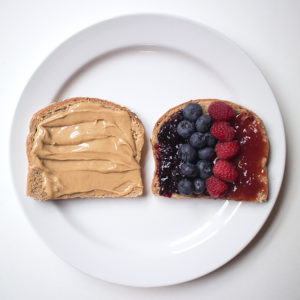 Why limit yourself to just one jelly? Elevate your every day with our PB&J with both blueberry and raspberry jelly. Then, up the ante even more by topping with fresh blueberries and raspberries.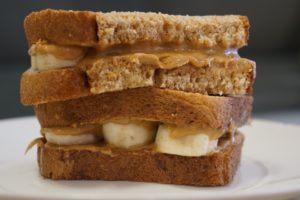 Basic Banana
Especially handy if you're running out the door, this sandwich (MaraNatha® Peanut Butter and banana slices) can be a morning hero. If you have time, toast the bread and if you want to be a bit indulgent, use our Peanut Butter AND our Dark Chocolate Almond Spread.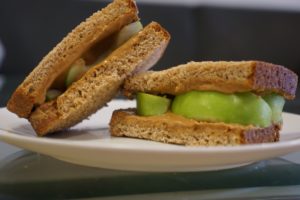 Apple of Our Eye
Peanut Butter and apple slices are a snacktime lifesaver and putting the duo between two slices of bread is pure genius. Granny smith apples are a tad more tart, a perfect complement for the nutty flavor and velvety texture of our Peanut Butter.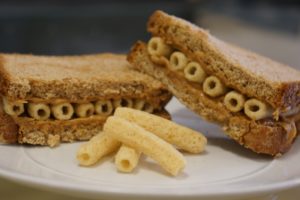 Crunch and Munch
One of our favorite non Nut Butter snacks is Sensible Portions® Cinnamon Apple Straws. But when we can combine the two between two pieces of toast and the straws get smothered in the rich, creamy goodness of our Peanut Butter, it's a sandwich to savor and a crunch to remember.
What simple sandwiches do you enjoy? Let us know on our Facebook and show us on Instagram!